BIG Data
BI Adepts can help you manage this onslaught with big data analytics for structured big data within an integrated relational database.
Hadoop, MongoDB and other data lakes provide great data storage and processing power. However they choke when it comes to interactive business analytics. The same architecture that makes them a great platform for storing massive unstructured data renders them inadequate for analytical workloads and multiple concurrent users. Birst's BI platform takes a new approach to big data analytics.
Integration and Data Appliances based Services
Support integration of Data using ETL tools (Pentaho) for Big Data Platforms
Managing & handling Unstructured & Structured Data with large volumes
No SQL Databases tools- Hbase(PIG/HIVE), CouchDB
Big Data Consulting Services
Evaluation of technology and opting the right platform
Architecture Assessment and Definition
Prototyping & Benchmarking
Big Data Implementation Services
Installing and Configuring Hadoop on new environment
Developing applications using MapReduce Programming
Analytical Application Development like web log analysis or social media analysis using Hadoop, Hive etc.
Big Data Support Services
Hadoop Cluster Monitoring
Configure Hadoop for performance optimization
Load data into Hadoop's Distributed File System (HDFS)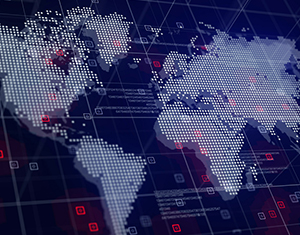 Big Data Solutions for
Supply Chain Management
Big Data Solutions for
Sales
Big Data Solutions for
Marketing
Big Data Solutions for
Operations
Big Data Solutions for
Manufacturing
Big Data Solutions for
HR
Big Data Solutions for
e-Learning
Big Data Solutions for
Travel
Big Data Solutions for
Healthcare
Big Data Solutions for
Banking and Financial Services
Big Data Solutions for
Government
Make Your Data a


Competitive Advantage Today.

So contact us to learn more about BI Adepts's unique approach.