Cloud Development
Cloud Migration
Cloud Migration
Maintaining and upgrading legacy systems is one of the most difficult challenges CIOs face today. You may have already evaluated the opportunities and the compelling business cases or events that necessitate migrating few or all of your legacy applications to the cloud.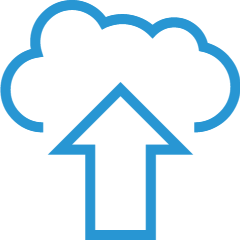 BI Adepts can help you with assessment of the portfolio of your current applications and determine an approach of migration for each of them. While some of the new applications can easily be migrated to Cloud, older applications, such as mainframe application, could be highly complex and effort intensive.
It may make perfect business sense and prudent to retain or retire some of the applications. Depending of the complexity, business needs on the timeframe, and many other factors, we may follow a Re-hosting (lift-and-shift) or re-platform (lift-and-reshape) approaches.
Often times Re-hosting legacy applications either through automated tools or through manual process may be the quickest way to migrate to cloud, at the same time delivering over 30% savings in total cost of ownership.
Re-platforming applications is mostly achieved by keeping much of the architecture as is, while replacing some of the components that yield high return - such as replacing traditional databases with database as a service on the cloud.
For some applications and business cases, re architecting may be the best approach. BI Adepts has legacy rewrite services to help.
Make Your Data a


Competitive Advantage Today.

So contact us to learn more about BI Adepts's unique approach.