Business Intellegence
Overview
Business Intellegence
Business intelligence is the technique that helps to transform the raw data for useful business analysis purposes. Business intelligence services help to discover the hidden business trends that improve the data-based business decision making. As a business consulting firm, BI Adepts helps you to make insightful business decisions and execute them perfectly.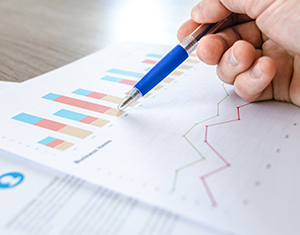 Our company's business intelligence services provide a foundation to help you take bold decisions in the favor and growth of the business. Effective decision making is based on receiving the right information. The appropriate business intelligence tool can help you gain insight from your business data with our BI consulting services. The current business scenario is all about analyzing business data in a structured way to get solutions from the same. Our skilled business intelligence consultants perform the task in an organized manner.
The mission statement of BI Adepts' data warehousing / business intelligence (DW/BI) practice is: "minimizing decision latency through actionable insights". As evident from our mission statement, we believe that the essence in unlocking value is business focus. InfoElite's DW/BI practice can help release the potential locked in your organization's data to support quick and effective decision-making.
BI Adepts utilizes a robust and detailed methodology that leverages fundamental architecture principles to deliver nimble and scalable solutions to the customers. InfoElite's, based on its multi-technology domain experience in offshore development has developed the OneShoreTM Model for BI delivery. This model draws a fine balance between onsite and offshore work and bolstered by robust processes and templates, delivers a cost effective solution to customers.
BI Adepts' offers varied services in the data warehousing / business intelligence area. The key services are highlighted in the figure.
Make Your Data a


Competitive Advantage Today.

So contact us to learn more about BI Adepts's unique approach.